@VernonFrancois
With natural hair, there's a huge misconception that big hair is the best hair. Don't get me wrong, hair growth is a beautiful thing that should be celebrated. But short natural hair is just as stunning. There are no rules, standards, or ideas we should be following when it comes to how to wear your curls. Your curls are not confined to a little box, so let's retire that notion now. If you want to cut your curls into a buzzcut, tapered fade, finger-waves, a curly bob, the list goes on—DO. IT. Seriously, just do you.
Change is good. When warm weather finally arrives, a fresh start with a new hairstyle feels like the next step. If you've been stuck in a hair rut and feeling uninspired as to what to do with your curls next, consider making the big chop. I promise it'll grow back. Here, 10 photos that prove how striking short natural hairstyles look and the countless ways you can wear them.
Curly Fro With a Side of Baby Hair
Vernon Francois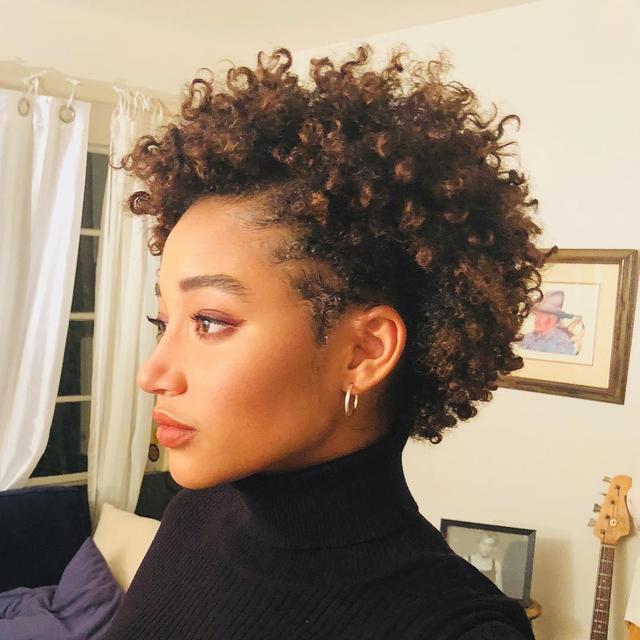 Natural always wins👍🏾
Let your short fro flourish. Use your hands to finger coil each strand for added dimension, or use a tiny wand to finesse the shape of each curl. Baby hair is always a good idea. A tiny rattail comb and edge control pomade will do the job.
Multidimensional Tapered Cut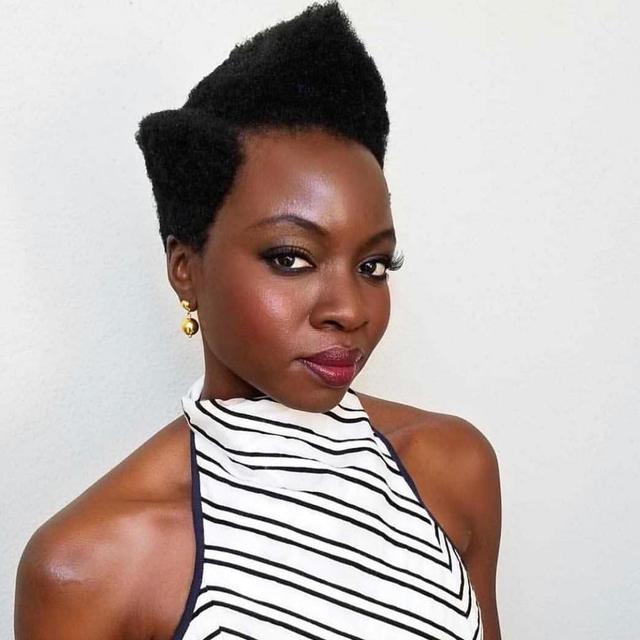 levels to this artistry! cut by @larryjarahsims on @danaigurira ✂️✂️ . . #thecutlife #danaigurira #naturalhair #shorthair #celebrityhair
Danai Gurira is a goddess—but you already knew that. This haircut, though, is fit for a queen. Experimenting with different lengths, shape, and structure will add dimension and a unique flair to your cut.
Sleek Slick-Back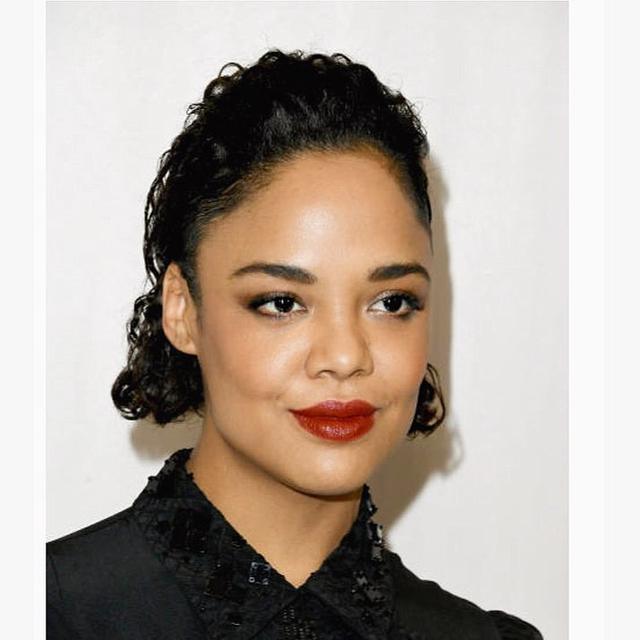 ✨ Tessa Thompson ✨ last night . Makeup @kirinstagram Styled by @waymanandmicah #HairbyLacyRedway #tessathompson #thorragnarok
Don't want to deal with fussy curls in your face? Slick it back for an effortless style that looks just as cool. Get Tessa Thompson's glossy texture by reaching for a spray like ColorWow Dream Coat Supernatural Spray ($20).
Curly Bob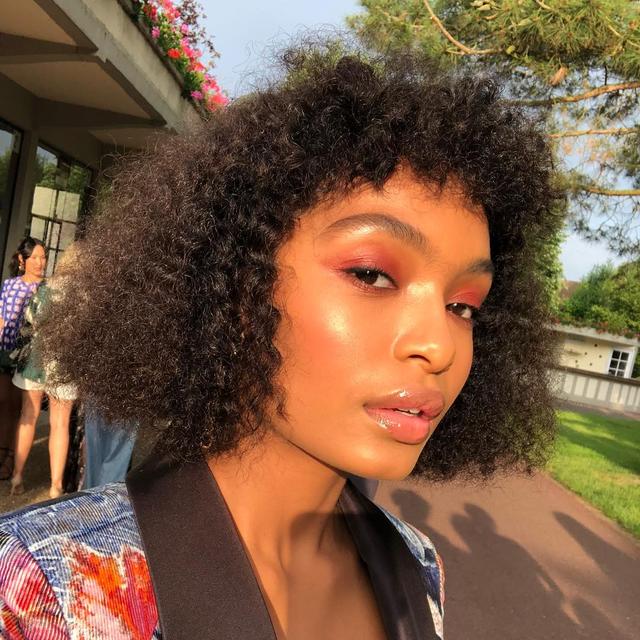 Deauville sun hits a little different🐚
Curly bangs are a vibe—especially when paired with blunt-cut curls. A face-framing fro is clearly photogenic and looks great with short hair.
The TWA (Teeny Weeny Afro)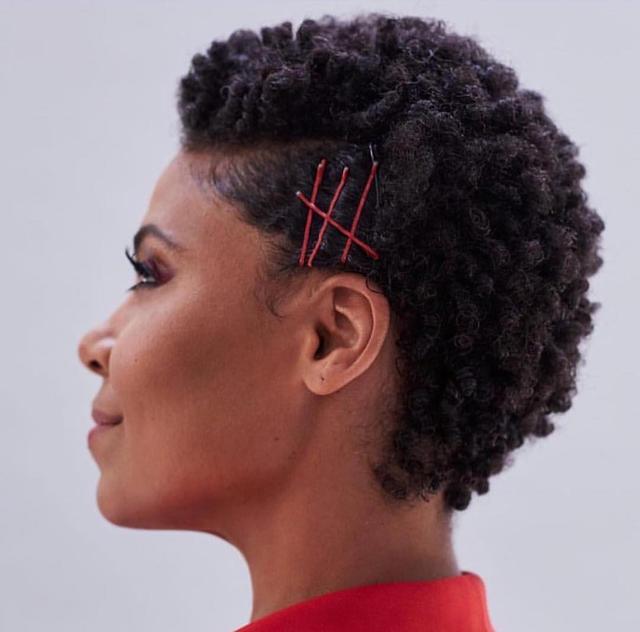 S A N A A We Did It 4 The Culture!!! #SmoothNShine #Simstyled 🙌🏾💯✌🏾 #Repost @sanaalathan ・・・ #Repost @strongblacklead ・・・ "We have been told and taught from the time we were little girls, that being brown isn't the prettiest. That kinky hair or textured hair isn't attractive, but I want you to know that is a LIE." – @sanaalathan . . . 📸: @joshuawoods #nappilyeverafter #netflixmovies #netflix
It's important to embrace your texture at every length. Actress Sanaa Lathan proves your curl definition won't suffer with a super-short cut. If anything, your coils look even more prominent.
Finger Waves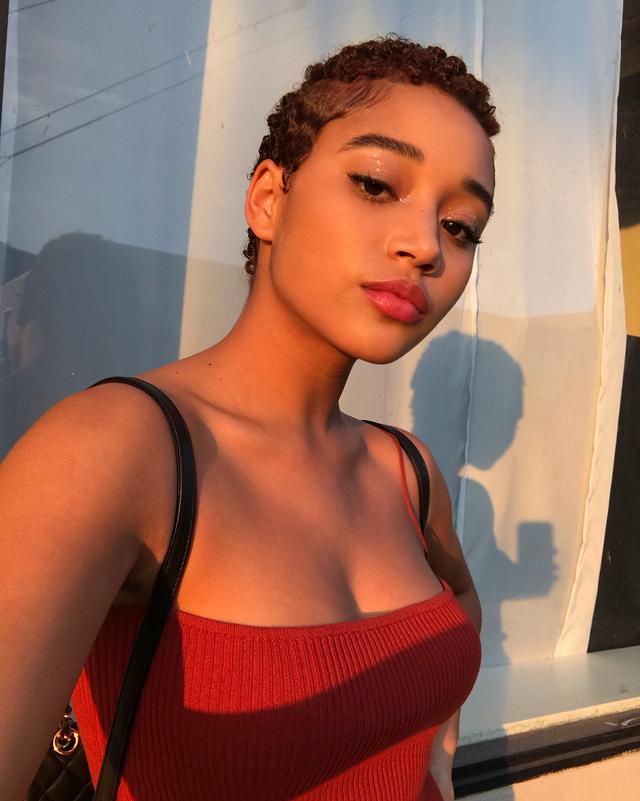 Here we have Nü Money Mando and then the dingus that is me, Amandla
S-waves and curls go together. And when worn with a subtle deep auburn shade—like on Amandla Stenberg, here—it spices them up and adds a cool-girl appeal. (Tbh, finger waves never get old—with any hair color.)
Curly Frohawk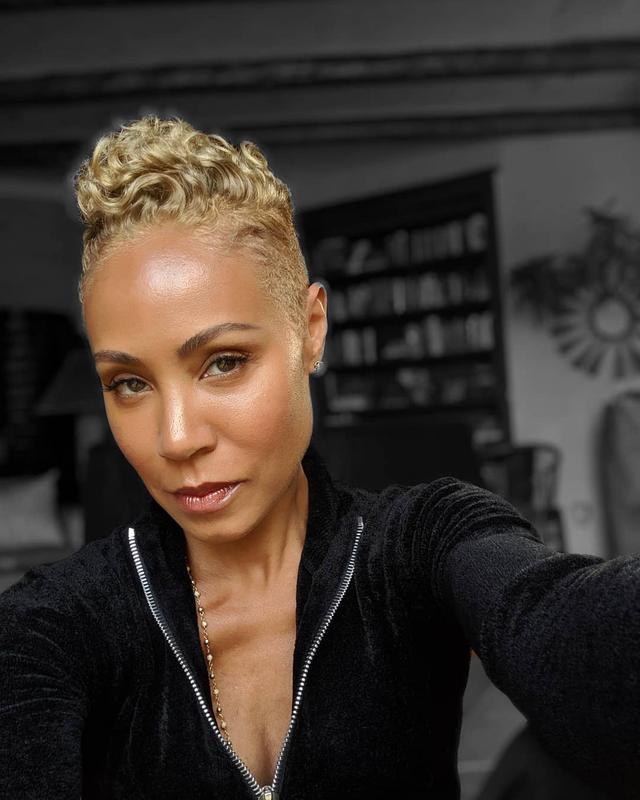 When that Sandy blonde drip you use to rock in the '90s still goes hard✨ Color by @tanyaabriol 💫
With short natural styles, the volume is your best friend. Jada Pinkett Smith's curly frohawk coupled with shaved sides shows just how much a touch of volume can take your look to the next level.
Free-Flowing Defined Curls
🦋
Supermodel Maria Borges' natural, classic afro showcases the beauty of simplicity.
Close-Cut Curls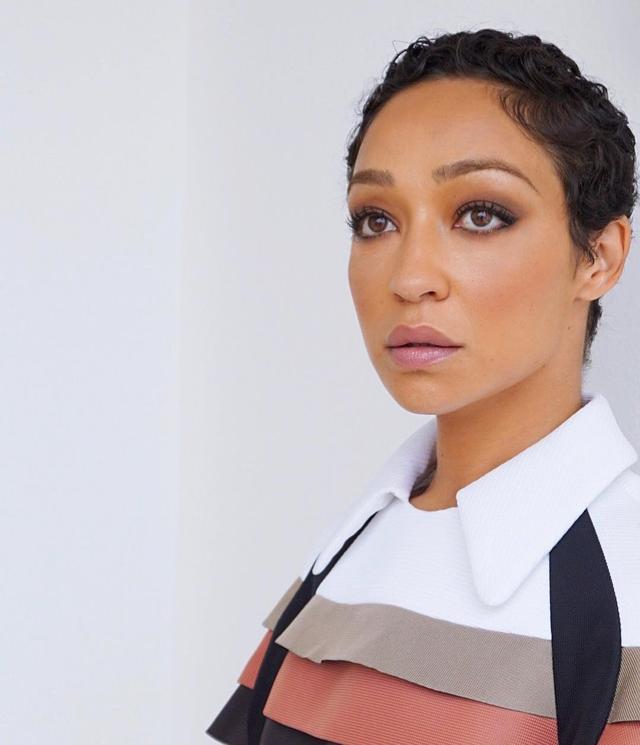 Spending my Memorial Day in Antibes with this beauty #RuthNegga for @louisvuitton Cruise Show. Makeup by @babskymakeup styled by @karlawelchstylist #HairByLacyRedway
Actress Ruth Negga always looks so dreamy with her signature short cut. Don't be afraid to go low with your cut. Your curls won't lose a life, and will complement your features so beautifully.
Side-Tapered Fade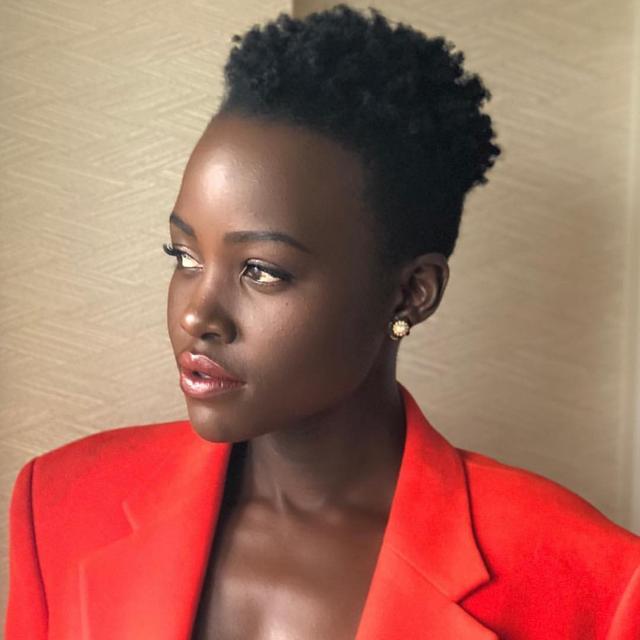 #BAFTA Tea Party Keeping it real♥️ #blackpanther #lupitanyongo #hair #vernonfrancois #afro #afrohair #lovers image taken by @nickbarose 👌🏾
Lupita Nyong'o, president of the short natural club, has worn many styles in her day. However, her side-tapered fade is my favorite. It's so regal; a tried-and-true style that will always look good.
…
For more stories like this, including celebrity news, beauty and fashion advice, savvy political commentary, and fascinating features, sign up for the Marie Claire newsletter.